Last week, Sherry Chambers let her daughter in on a nice opportunity she's been chasing online.
"So, I've been playing this (Catch the) Ace game every week," Sherry explained to her second-oldest, Brandy. "Give me $20 and I'll buy 200 tickets for $40 for the next draw, and if I win, we'll split it."
Brandy, a stay-at-home Mom currently homeschooling her kids, in London, immediately e-transferred $20 to her Mom so Sherry went ahead and grabbed the pair some tickets in the most recent OFAH Catch the Ace II draw.
"Covid made it a tough year for everyone so my offer was presented to lift up family spirits," said Sherry a recent school board retiree who calls Oro-Medonte home. And were those spirits ever lifted on Wednesday morning when a call came in from the OFAH. Sherry screamed so loud that Brandy heard it from about three hours away as she just happened to be on a separate call with her Dad, who was standing a living room length away from the call coming in from OFAH head office. Brandy heard those screams of joy from her Mom and immediately cut off her Dad in conversation. Brandy knew immediately what the scream she heard in the background meant.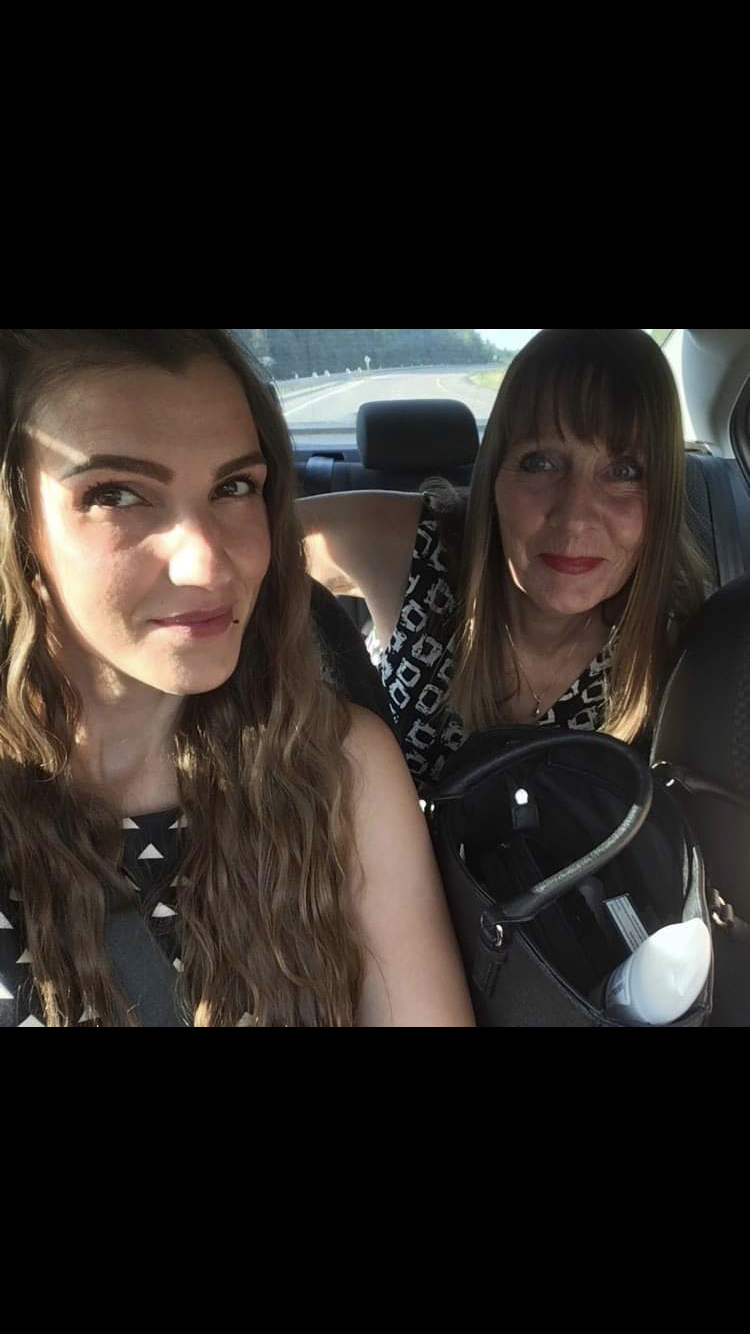 "We won money from OFAH," she said to her Dad.
Indeed they did to the tune of $13,862 with card #14 — the 9 of clubs.
Sherry says she'll stay true to her commitment to hand her daughter half of what amounts to the biggest weekly prize in Catch the Ace II. Congratulations to you both!
HOW DID SHERRY FIND CTA II?
Sherry discovered OFAH Catch the Ace in her Facebook newsfeed this past spring but she wasn't previously aware of the purpose of our organization. So before she bought in, she reached out to another family member to see what she could learn about OFAH.
"I called my son-in-law who is an avid hunter to make sure everything about the OFAH campaign was legit. Well, he just couldn't stop talking about the important work of the OFAH and all that its doing for wildlife and habitat protection," said Sherry who has been proudly supporting that important work and other OFAH conservation goals for the past 37 weeks of Catch the Ace.
Aside from splitting the cash with Brandy as promised, Sherry said her first prize money spend is a nice donation to the foodbank and local toy/teenage gift drive. So wonderful. Good people helping good organizations, and the OFAH is once again humbled and grateful by the sincere generosity of every family that carries conservation in their heart. THANK YOU.
The OFAH Catch the Ace Jackpot now sits at a jaw-dropping $445,000 and is expected to jump another $30,000 by next Tuesday.