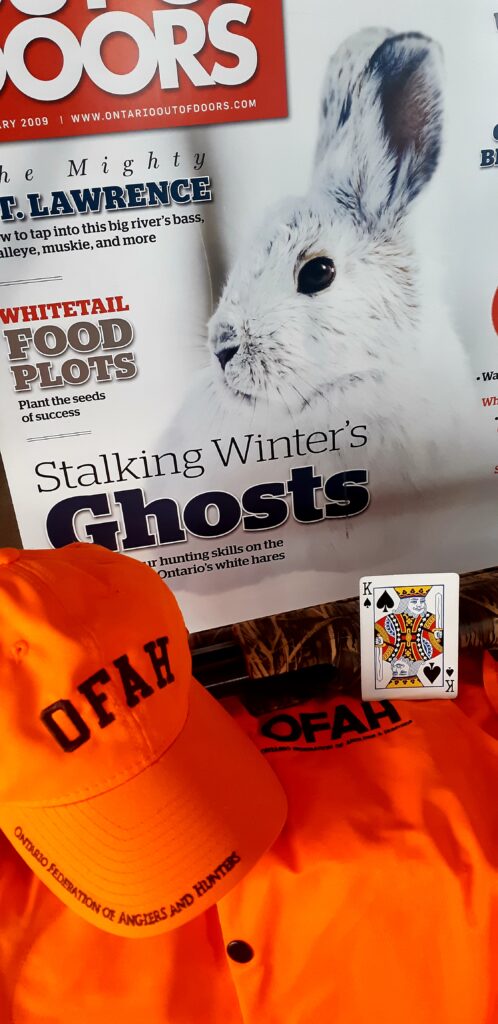 After 46 weeks in the game, we need to acknowledge something special about Catch the Ace. Tickets sales are motivated from the stories of our winners, not just the promotion of the pot.
Yana Z. for example buys her OFAH tickets every week but only after she takes time to read the profile of our latest CTA winner. Every weekly victory has been shared from the down-to-earth viewpoint of the lucky winner. It's a chance to tell OFAH volunteer and program history or a unique conservation connection. The diversity in the CTA winners list represents the kind of diversity we proudly know exists in the OFAH membership roster. Yana said that, above all the cash dreams in life, it's the stories of OFAH winners – as told in these emails, blogs, and on social media every week — that makes her feel the excitement for Catch the Ace and the conservation pledge it supports.
This week, it's Yana's turn for an OFAH winners biography. And, her story in the outdoors community is arguably worth more than all the weekly pots combined.
Yana is a 30-something, tech-savvy (professional website designer), city dweller-gone country (now Elmvale resident), who has no family hunting background. That's the kind of modern-day public profile, or persona, as marketers say, that OFAH always dreamed we could somehow reach. However, it wasn't an OFAH strategic plan, ad campaign, or outreach program that made conservation's acquaintance with Yana. It was solely credit to her Millennial mindset. She took ownership of her ecological footprints and her desire for an outdoor lifestyle in support of conservation. Yana said that since childhood she felt "society's (negative) image of hunters" yet felt drawn to the idea of hunting as means of self-reliance and organic food source.
Three years ago she participated in the Ontario Hunter Education Program. She was inspired by the course material focused on conservation topics as well as respect for wildlife and hunting regulations. Yana said "there's society's image and then there's the real image of hunters" giving praise to the Ontario Hunter Education Program for her new perspective. Yana is certainly ready to go hunting, perhaps as a break from months of fishing for the Ace of Spades…. Yes, it's still out there!
So, what will a 30-something-new-hunter do with $30-some-odd-thousand dollars? Yana replies, "something really exciting but I just don't what that is yet." She never really thought about prize money before, adding, "I just buy OFAH tickets to contribute, not to win." Nonetheless, as the OFAH wins with her hunting enthusiasm and OFAH membership support, Yana's CTA win of $30,826 (card #19, the King of Spades) takes us down to six cards left in the conservation fundraising deck.
The OFAH hopes that we can share your winner's story next!